Building Approval No: B.P/DTCP No:73/2023 dated 06/04/2023
RERA registration NO: TN/11/Building/309/2023  [rera.tn.gov.in]
Experience a calm & serene atmosphere at 185 meters away from the busy Mettupalayam Road
True luxury is nothing but class & comfort
Enter "Utsav Hills" to enjoy this class & comfort
Celebrate your peaceful living – with 50 + amenities & facilities
As you discover more, you'll be amazed at the aesthetic design elements, impressive planning,
vastness of the space and the thoughtful expertise that has gone into making "Utsav Hills" a fine example of modern living
In the fast-growing Thudiyalur,
In beautiful urban Coimbatore,
Apartments with every modern amenity,
Everything you need within proximity,
Be it IT companies at Saravanampatti,
Temple shopping, college, or school,
Gives you time to take a lap in the pool,
Take the track, for a jog or a walk,
While the children play in the park,
Relax and enjoy your favorite brew,
While taking in the Palamalai,
Mountain View, with Mettupalayam,
road a stone's throw away,
Ooty, Conoor is an easy getaway,
So, as we say, at Utsav Hills,
You come home to blisss!
PROPOSED PLANS OF PROJECT
Surrounded by prominent IT companies, schools, colleges, and hospitals
Pollution-free atmosphere
Thoughtfully designed 2 &3 BHK apartments
Stilt + 5 floors
Premier project in Coimbatore to offer 50+ amenities & features
Unique features like own your tree, Courier Receipt desk, EV ( Electric Vehicle) charging provision
100% Vaastu-compliant apartments
YOUR DREAM HOME COMES WITH AMAZING AMENITIES
"Let's sow the seeds of a better future, one tree per family"
"Utsav Hills" offers a tree plantation program where you can "plant" a tree which will be named after you.
115 Owners & 115 Trees- The entire project would be covered with greenery all around & you breath this fresh air always.
walkthrough of apartments
C block Stilt floor column reinforcement wip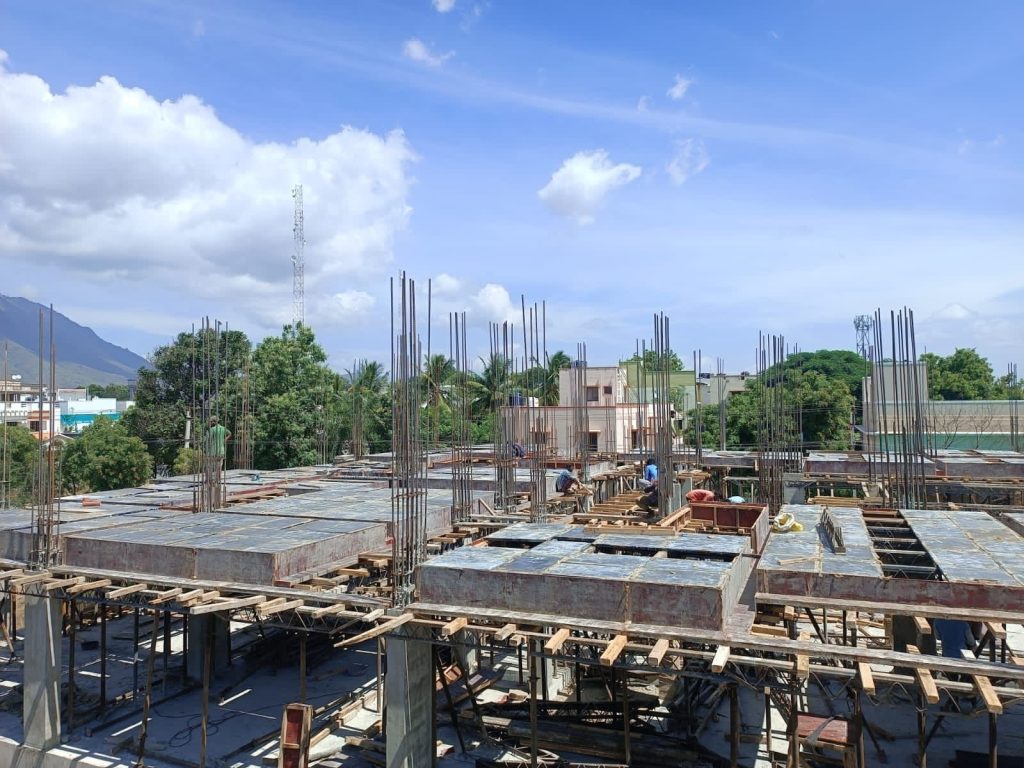 B block First-floor roof slab shuttering wip
B.block First floor roof slab shuttering wip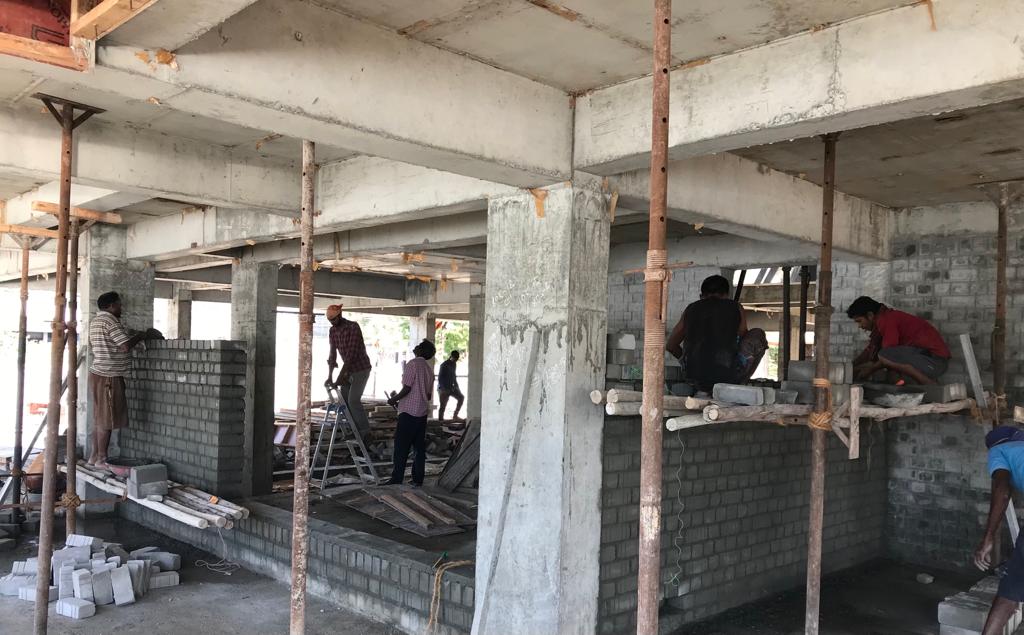 A block Stilt floor brick work in progress
Sanction letter towards a Pre-Approved Home loan was given by given by P Vinod -Senior Vice President, and A Maria Arun Jesudooss, Commercial Banking Group of AXIS Bank to our Managing Director
Sanction letter towards a Pre-Approved Home loan was given by B Balasubramani , Deputy manager of HDFC Bank  to our Managing Director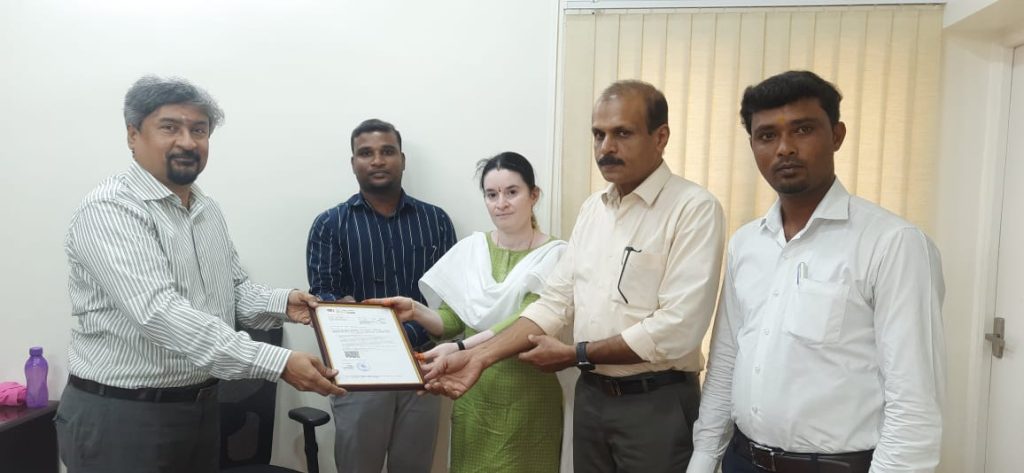 Sanction letter towards a Pre-Approved Home loan was given by D Yasodha, Senior branch manager of Bank of Baroda to our Managing Director
GREAT CONNECTIVITY TO BEST PARTS OF THE CITY
(all within 10 kms)
Don Bosco 

Manchester International 

Vidya Vikasini Institutions

Parth International

Yuvabharathi International 

Avani Public

SNS Fingerprint 

Vel International Public 
SNS Arts 
Kumaraguru 
Kongunadu Arts & Science 
SNS Engineering
CMS Arts 
KGISL Engineering 
KG Arts 
Shankara Arts 
Max   Fashions 

Reliance 

 Trends

Unlimited store 

Zudio

Fun extreme

Pazhamudir Nilayam

Reliance Super Market
Axis 

Karur Vysya

DBS 

HDFC 
Bank of India
Bhagirathi Medical

Centre And Hospital

Sri Lakshmi

Medical Centre and

Hospital

Hem Hospital

VG Hospital

Uma Devi Hospital