We currently have two major projects at Coimbatore, Tamil Nadu.
"Utsav Prashanthi", an ideal vegetarian gated community for Seniors is at Alandurai, off Siruvani Road, Coimbatore. The project has 98 apartments & 23 villas. Many happy families have moved from all over India/abroad to live their second innings of life at Utsav Prashanthi. Testimonials from the current residents is proof of our commitment to the quality of construction & services provided. Only a few villas remain for purchase while all our apartments are sold out.
"Utsav Hills", the upcoming project is situated at Thudiyalur, Off Mettupalayam Road and is part of Coimbatore city. This will be a gated community with 115 apartments of 2 BHK & 3 BHK and has many unique features. The project is situated in close proximity to IT Companies, Schools, Hospitals, shops, and malls.
Please visit the relevant project under the "Projects" tab for more information.
PROJECTS ACROSS SOUTH INDIA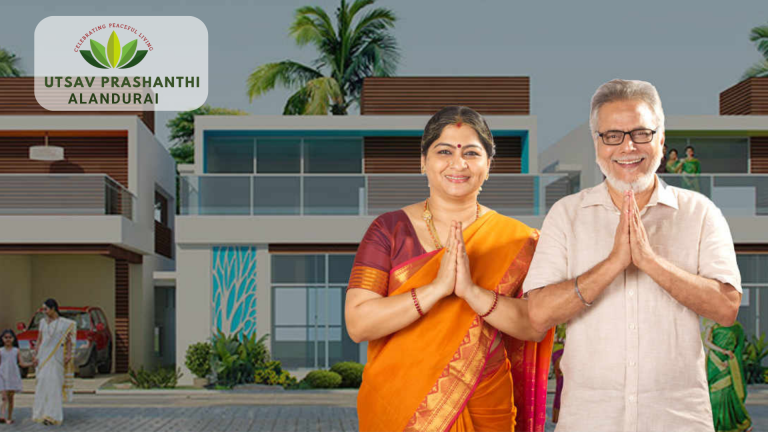 FEW VILLAS AVAILABLE FOR SALE
PROJECT COMMENCED ON 24/04/2023
Coimbatore is the second largest city of Tamil Nadu. It has been counted among the fastest growing Tier II cities of India and is a major producer of industrial, textile ,  IT  & ITES  products. The city is the fourth largest metro of South India and is the best emerging city in India according to the Annual Indian City Survey conducted by the India Today. Coimbatore even after being considered as a huge industrialized city still remains a pollution free city.
Thanks to the growing employment opportunities in Coimbatore, property prices of villas & apartments are steadily Increasing.
Pre-approved Home Loans from